Pop Out Menu HTML Css3Menu.com
Hard Money Lenders Program Options
for Residential and Commercial Real Estate Investing
From: Gary Zaccaria

Wednesday 7:04 AM

Getting Your Deal Funded Starts Here--
Successful real estate investors know that having the best lender program options right at your fingertips is KEY to getting residential and commercial investment property deals funded and closed.
When you're looking for funding for your residential investment property and commercial income property real estate deals, if you're like most serious real estate investors, you want to be dealing with direct lenders instead of loan advisors or loan brokers that often turn into "broker chains". There's a better way.
Start Today - Match Deals to Lender Programs
Deal Direct With Investment Property Lenders
Residential Investment Property Loan Programs
Commercial Income Property Loan Programs
INSTANT ACCESS to 375 Lender Program Options
NO loan broker fees.
My name is Gary Zaccaria, and eleven years ago I realized that real estate investors needed a better alternative for real estate investing lender program options, so I did something about it. Because banks and other conventional means of financing were demanding near perfect credit and large down payments, real estate investors just did not have many lender program options. On top of that, most banks were telling real estate investors that they could only have one loan at a time. Many of the property deals that investors brought to banks were rejected outright, but not because the deal wasn't good enough--but because the banks were rejecting the deals based on the investor's personal-credit, income, and assets. And the same thing is happening today, mainly because bankers hands are tied by RED TAPE. Fact is, real estate investors shouldn't have to go through rigid, credit-lender requirements and loan committees just to get a 65% LTV loan. The top private hardmoney lenders do not have these rigid underwriting guidelines and as a result they can loan to real estate investors who have low credit-scores, bankruptcy and even had properties foreclosed. Private hardmoney lenders evaluate the deal itself-the value of the "hard asset". And that is what real estate investors need in today's market.
In 2006, we launched OPMCredit.com to provide viable lender program options and resources to real estate investors, consisting of the top private hard money lenders and bridge lenders who are "in the business" of funding deals just for real estate investors. I'm not talking about "private investors" or "private individuals" whose names were scraped from the public records. You may have seen people offering these "private investor" lists selling for hundreds of dollars and monthly fees. The fact is, most of the time, private individuals have no intention of lending a dime to someone they don't know and they are not "in the business" of funding deals for real estate investors. In fact, there are federal and state laws which restrict contacting and soliciting private individuals for "investments". Not so with private hard money lenders. Private hard money lenders and bridge lenders are "in the business" of lending, not investing. You can directly contact private hard money lenders and bridge lenders without fear of violating the laws that apply to soliciting for investors. And, private hard money lenders and bridge lenders are expecting to be contacted by real estate investors for funding.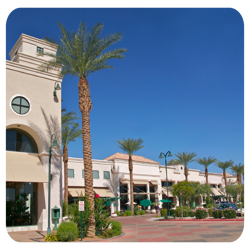 We knew that true, direct private hard money lenders are more interested in the deal, the value of the property, rather than a person's personal-credit, income or assets. So we focus only on those lenders.
We wanted the Private Money Lenders Source to be the best resource to be available to investors for real lender program options. We knew that serious investors wanted more than just bare-bones "lists" or "spread sheets" being offered on the internet. so we wanted to create a resource that any real estate investor could use effectively and not have to waste any more time on "blind clicks" from search results. We compiled and organized the actual detailed lender program parameters and contact information so we could put that information right at the finger tips of every real estate investor.
When it comes to private hard money funding now you can learn what successful real estate investors are doing in today's real estate market--

"My partners in N.C swears by your product and I can't wait to begin having my deals funded as well. Like you said Gary -all the heavy lifting has been done for us! All of your products will be added to my archives, but this is the primary piece to the foundation of my operation. Add me to the list of your satisfied customers as well." -B.G
"I like what the program offers, I have used the blueprint principles to put packages together, with success..." -M.C.
"The three sources I ordered from you and your continuous informational daily emails have been of an invaluable help to my real estate investing success. Thank you so much." -P.M.
"Yes I did get funded thank you for the help!" -C.C.
"I have a great lender that I got through your program. We have a great relationship and I'm getting properties... with 0 down no payment for 120 days @ 11% land contract 3 year pay off...Thank you very much." -R.V.
Just one funded deal could make all the difference. That's why it is so important to know the lender programs so investors can match deals with the right private hardmoney lender programs. It is critical to being able to establish a relationship with these lenders if it is your desire to get more deals funded and closed.

Why waste your time searching for funding when WE CAN SHOW YOU HOW IT'S DONE?

Our goal is to take care of all of the "heavy lifting" so investors don't have to get side-tracked, chasing lender program information every time they have a deal to fund. Instead, we want real estate investors to be able to concentrate only on their deals. We did that by not only identifying the lenders, but also incorporating the real lender program funding parameters into a user-friendly format that makes it easier for a real estate investor to match their deals to the right lenders and identify whether or not each specific lender program is geared to residential investment property or commercial income property or both. We also provide the minimum and maximum lending limits, property types funded, LTV requirements, interest rates, points, fees, program details and loan processing time frames so real estate investors can easily compare one program with another for the best match.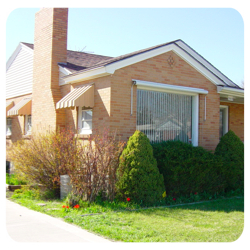 Because the lenders have specific geographical territories that they loan in, we also specify exactly which states, cities, or regions the lenders serve. Not only that, we include information on what type of deals the lenders are NOT interested in funding because that can save an investor a lot of valuable time. With 375 lender programs, we include many national, regional, and local lender program options that most real estate investors are missing. These top private hard money lenders have already loaned billions-of-dollars to real estate investors. The Private Money Lenders Source enables real estate investors to deal direct with the top lenders without having to pay broker fees.
Now in our 12th year, the Private Money Lenders Source is used by investors across the country and has expanded from 150 lender programs to 375 top DIRECT lender programs, and is being used by thousands of residential and commercial real estate investors across the country, who are now working with the top private money lenders in the business. Both beginner and seasoned investors have used this resource to successfully fund deals. Investing in a cost-effective resource like the Private Money Lenders Source is not for everyone. It's for real estate investors who have an "investor mindset" who know the value their time and want to to get real deals done with real lender program options.
HERE'S A REHAB HARD MONEY LOAN EXAMPLE:

"We located the property and offered the seller almost $30,000 less than they were asking. They weren't desperate people but they already had purchased another home. The renters they had in the property had beaten it up pretty badly but it was a nice brick home in a great neighborhood. We gave the offer to their realtor who said they probably wouldn't be interested because they already had a better offer. But a few days later their realtor called and said the other offer "fell out" and that the seller wanted to accept our offer. Our private money lender source had already committed to give us the funds and was ready to close in just a couple days! Not only that, but the lender gave us $10,000 to fix up the property to do ALL the repairs and improvements AND gave us a good rate and NO PAYMENT required until we "flip" the property. We've already had people in the neighborhood sending us their friends and family to look at the home because now it looks great and it's worth about $70,000 more than we paid for it. My partner and I are already looking for our next property. Don't tell me this doesn't work because we've already done our first deal!" -TC Dumas
HERE'S A PURCHASE HARD MONEY LOAN EXAMPLE:
Here's a wholesale deal example of the actual paperwork offer and closing title company documents funded by a private hard money lender for a 6000 square foot residential investment property for $850,000 that was purchased where the buyer, a new investor, used a Limited Liability Company. The private information concerning the actual buyer and address of the property have been "blacked out" for privacy. The property later appraised for almost $1.2 million.
No matter how much any investor knows about "techniques" and "strategies" to negotiate good deals on real estate, it all boils down to whether or not an investor can get the funding to purchase or refinance residential investment properties and commercial income properties. The Private Money Lenders Source for 2019 is a solid resource for both beginning and seasoned residential and commercial real estate investors and property rehabbers who want to buy and sell, fix and flip, and buy and hold property.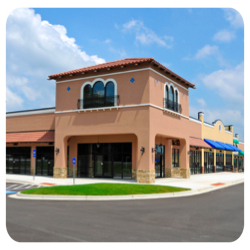 Investors like it because it includes loan programs for 1 to 4 unit properties as well as lender programs for 5 units and up for all types of residential and commercial property. The Private Money Lenders Source for 2019 has the top 375 private hardmoney lenders programs for residential and commercial investing, who loan nationally, regionally, and locally. By developing relationships with these private hard money lenders and bridge lenders, investors have more options for funding different property types, are able to use a variety of exit strategies, including buy and sell, fix and flip, and buy and hold and have the ability to do more deals in the future.
Working with the top 375 lender programs a realestate investor can easily match deals to the right lender programs. Rather than just submitting a Loan Package to the wrong lenders, an investor can easily target only those lenders who are interested in those particular types of properties or funding types which they may specialize in, such as rehab hardmoney, or transactional funding, or a bridge loan. In fact, many private hard money lenders and bridge lenders have not one, but multiple loan programs which are geared to investor deals.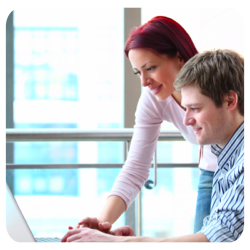 There are FOUR TYPES of private hard money lenders and bridge lender programs you absolutely need to understand in order to be a successful investor in today's real estate market. These top lenders programs are not for consumer loans. These lender programs are ONLY for real estate investors. Once you've matched your deal to the right lender programs, here's the next step--submitting your DEAL SCENARIO. Nothing happens until the lenders know about your deal. You can submit your deal scenario to one or more lenders at the same time. Once a preliminary approval is given, the lender can also provide a proof of funds letter to accompany the real estate investor's written offer to the property seller. Finally, after the offer is accepted and the property is under contract or option, the real estate investor submits a complete Loan Package including all documents related to the deal so the lender can proceed to final approval and closing the loan.
"How to Get Your Real Estate Deals Funded in as Quickly as 24 Hours" is a newsletter report that an investor should not be without. Find out about the FOUR TYPES of private hard money lenders. The newsletter report also discusses techniques, strategies, and resources for real estate investing with private hard money lenders and bridge lender programs.

Sign up on our subscriber form on this page and receive your newsletter report today, so you can begin exploring the resources and lender program options being used by thousands of real estate investors across the country.


Sincerely,


Gary Zaccaria
www.OPMCredit.com


Hard Money Lenders Links
Copyright 2018 Pixel Productions, Inc. 869 E. 4500 S. #370 Salt Lake City, Utah 84107 Hard Money Lenders