If You Don't Have "Adobe Flashplayer"
CLICK HERE to Watch a 5 Minute Demonstration
of Commercial Deal Submitter.

Video Will Open in a New Tab.
Introducing, Commercial Deal Submitter—
Commercial income property deal opportunities are everywhere. Whether it's a strip mall or a mobile home park, a mixed-use building, multi-family, storage facilities, an apartment building, or other commercial property opportunity, you need a way to get your property deals in front of commercial bridge lenders for both purchase and refinance. It's your avenue to acquiring multi-unit rental properties for monthly cash flow and the opportunity to monetize equity with cash-out refinance.
Did you know that some commercial property investors NEVER sell their income properties? It's true, because it's so lucrative and there are so many ways to generate monthly income, tax benefits, appreciation, depreciation, and even "cash-out" along the way.
You can now quickly and easily submit your Commercial investment property deals to lenders and do it like the "pros". Getting your Deal Summary prepared and submitted to lenders will no longer be a problem.
Lenders call it the "deal scenario" or the "Deal Summary", and getting it to the right private hard money lenders is the MOST IMPORTANT STEP of the funding process. Now you can do it right. You can easily be submitting MULTIPLE DEALS at a time to MULTIPLE LENDERS and keep your pipeline full to help get more deals funded and closed. What used to take hours to prepare a commercial property deal scenario, you can now complete in minutes.
When lenders get "deal scenarios" that make sense, things HAPPEN:
*Lenders take action--Lenders are always aggressively looking for good commercial income property deals to fund.
*You build your deal pipeline--The first step is to evaluate the deal and prepare the "deal scenario". The more deals in your pipeline the better because then you can zero in on the "fundable" deals.
*You get better lending terms--Sending your deal scenarios to a few good lenders enables you to compare rates, terms, and fees so you can CHOOSE the right lender, save up to thousands of dollars and protect your deal's profits.
A well-prepared Deal Summary shows the lender that you KNOW your way around your property deal. And you make it EASY for your lender to evaluate your deal.
And, the convenient Pull Down menus and "check box" format makes it easy to accurately describe your income property deal and the terms you are seeking.
Includes convenient Calculators for:
LTV (loan-to-value) and CLTV (combined-loan-to-value)
NOI (net-operating income)
DSCR (debt-service coverage ratio)
Property Valuation (two methods--by GRM (gross-rent-multiplier) and by desired Cap Rate
And by preparing your Deal Summary, using Commercial Deal Submitter, you educate yourself on all aspects of your deal, quickly and easily and begin to "see your deal through the lender's eyes".
You make it easy for lendersto respond to your funding inquiry, sometimes within hours of submitting your deal. Whether you're a beginning investor or advanced, the copyrighted Commercial Deal Submitter is a resource no Commercial property investor should be without. Commercial Deal Submitter enables you to:
Quickly and easily submit a ONE PAGE summary of your deal to the lenders you choose to submit to.



Your Deal Summary will contain all of the information that your lender needs to give you a "green light" for submitting your complete loan package.



Commercial Deal Submitter enables you to quickly submit ALL of your deals in a standard format that takes only about 15 minutes to complete and send to your lenders. With automated formatting, it has never been so easy.



Your Deal Summary will include a property photo, deal description, all of your personal contact information, the loan terms you are seeking, and all of the information and "the numbers" your private hard money lender needs to evaluate your deal and give you the "green light"—all on ONE PAGE and automatically formatted.



Commercial Deal Submitter also enables you to request a Proof of Funds letter at the SAME TIME you submit your deal.



Commercial Deal Submitter also has features to save, print and email your deal summaries so it is easy for you to keep track of the deals you are working on. And it's easy to FAX a saved legal-sized, printed copy of the Deal Summary if the lender prefers that method of submission.



You can use Commercial Deal Submitter on either PC or Mac and it is easy to use. Complete instructions are included so you can begin submitting your deals within minutes.



Build your deal pipeline and start getting a steady response on your income property deals from private hard money lenders and bridge lenders so you can choose the funding terms that make the most sense.



Commercial Deal Submitter helps you get MORE requests from private hard money lenders for your Loan Packages and helps you stand out to develop a better professional relationship with your lenders.



Deal Submitter will be e-mailed to you in digital format you can get started today. Requires Adobe Reader V. 8 or above. To update your Adobe Reader, you may download the Mac or PC version for free at Free Adobe Download
SAVE AN ADDITIONAL $30 OFF THE INSIDER RATE OF $77--

ORDER TODAY--
ONLY $47 FOR A LIMITED TIME
(Reg. $97)
and NO Monthly Fees


For For more Real Estate Investing Resources, CLICK HERE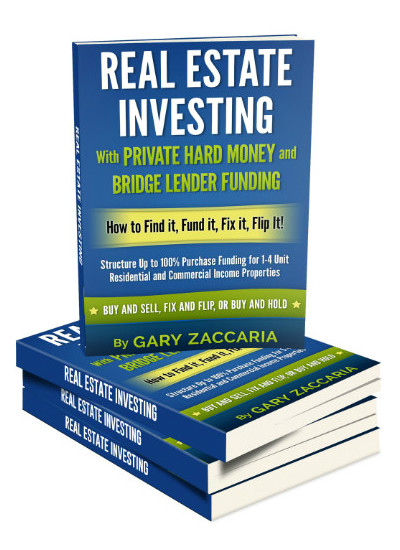 NO REFUND POLICY: Commercial Deal Submitter is a digital program file pre-tested and is compatible with BOTH PC and Mac. Due to the informational nature of this product, NO REFUNDS will be permitted for any reason. Thank you.

Copyright 2006 to 2017 Pixel Productions, Inc. 869 E. 4500 S. #370 Salt Lake City, Utah 84107