The SEVEN RESOURCES for Successful Real Estate Investing! Deal Direct with over 300 Top Private Hard Money Lenders. Easily ANALYZE and COMPARE 1-4 Unit Deals. Learn the RIGHT Way to Submit a Hard Money Loan. Have Unlimited Access to the BEST Bank Owned Properties, REO's, and Foreclosured Properties!, Generate MULTIPLE STREAMS of Active Motivated Buyers Contacting YOU Daily and Learn how Property Prospector PLUS can help you CHOOSE DEALS for private hard money funding.
Order Now Securely Using Pay Pal for Digital Delivery!

SEVEN Great Property Investing Tools to Choose From
or Order ALL SEVEN at Substantial Discounts!

Choose From SEVEN Resource Options Below: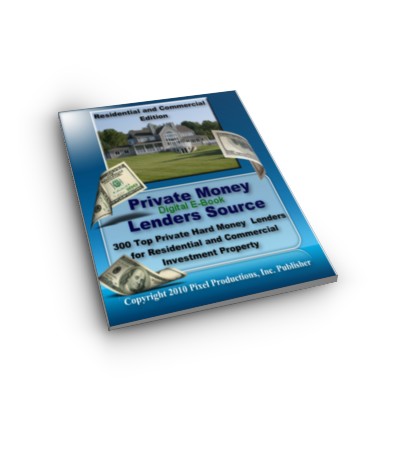 **Direct Lender Database**





1. NEW 2017 ONLINE DATABASE EDITION of the Private Money Lenders Source

For More Information


The Private Money Lenders Source is now in a NEW interactive, ONLINE database format that can be accessed from ALL type of computers including MAC and all MOBILE devices including iPhone, phones with Android and tablets,/b>. With your monthly membership, you can now access the lender database from your home or office and ALL of your computers. This online edition of the E-Book offers an interactive database with all types of search capabilities for both Residential and Commercial investors, Including over 300 TOP Private Hard Money Lenders. Nationwide, Regional, and Local lenders with fully detailed Lender Programs right at your fingertips with NEW LENDER PROGRAM OPTIONS and continuously updated



Get INSTANT ONLINE ACCESS with ALL computers, including MAC and ALL mobile devices, including iPhone, Android, and other smartphones to the Private Money Lenders Source direct lender database, by paying only a One-time $50 enrollment fee and $47 billed monthly*
On your mobile devices, with a click, you can contact lenders by sending a quick e-mail or by phone. Our mobile friendly interface enables you to quickly create and modify search criteria for your lender program needs.


Access the top 300 lender program options from ANYWHERE, ANYTIME and on ANY internet connected device.




2. The NEW Deal Calc



Easily Analyze and Compare up to Three 1-4 Unit Deals at a time for Fix and Flip or Buy and Sell Based on Interest Only Payments.

*$77.00 for a Limited Time--
Special 20% Discount. Regularly $97.00

Deal Calc includes everything you need to analyze and compare up to 3 deals at a time. Use it for both Rehab and Flip deals. Find out whether or not a deal is profitable in just minutes. Build your deal pipeline faster and invest your time only on the deals that make sense. No more guessing. No more tedious calculations. No more time consuming dead end deals. With Deal Calc you can focus on the real, profitable deals that hard money lenders are looking for. Deal Calc gets you to the "BOTTOM LINE" quick, so you'll know whether or not a deal is profitable right away. And Deal Calc is versatile--you can use Deal Calc on both PC computers and laptops as well as on Mac computers and laptops.



You no longer have to "start from scratch" and perform tedious and time consuming calculations each time you have to analyze a new deal.









3. Hard Money Loan Blueprint


For More Information

The Hard Money Loan Blueprint for Loan Packages.

*$47.00 for a Limited Time--
Special 50% Discount. Regularly $97.00

Includes: How to Think Like a Hard Money Lender-- How to Evaluate a Hard Money Lender Program-- How to Submit a Complete Hard Money Loan Package-- The FIVE Steps to Getting Deals Done-- The FIVE Exit Strategies-- How to Verify a Lending Program-- How Private Hard Money Loan Programs Differ-- How to Quickly Locate Excellent Deals-- The Five Difficult to Fund Property Types-- How to Become a Lender's Preferred Investor-- How to Get and Use a Proof of Funds Letter-- What a BPO Letter is and How to Use It-- How You Can Become a Real Estate Power Investor-- How the New Property Seasoning Rules Affect Your Loan-- Which Documents to Provide to a Hard Money Lender-- How to Use the Form Fillable PDF Property Profile Blueprint-- How to Use the Form Fillable PDF 1003 Application Form-- How a Hard Money Lender Processes Your Loan



Take the GUESSWORK out of Submitting Hard Money Loan Requests!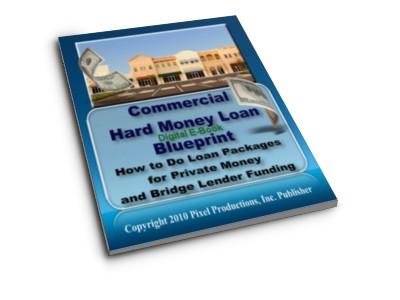 4. The Commercial Hard Money Loan Blueprint


For More Information
For Loan Commercial Loan Packages

*$77 for a Limited Time--
Special 57% Discount. Regularly $179.95

Includes: The Advantages of Commercial Investing Compared to Residential-- Terms and Property Types You Must Know-- Preparing Commercial Loan Package Forms-- Loan Package Documents and Improving Your Package -- Make an Offer with an LOI-- How Lenders Evaluate Commercial Property-- How Lenders Evaluate Borrowers-- Closing Deals-- Affordable Legal Services-- Where to Easily Find Deals-- How to Get 100% Financing for your Deals-- Improving the Value for Quick Profits-- Cash Back at Closing-- Examples of Commercial Loan Programs-- How to Conduct Due Diligence-- How to Access the Top Commercial Private Money Lenders-- Sample PDF and Excel Forms for Loan Packages--And MORE!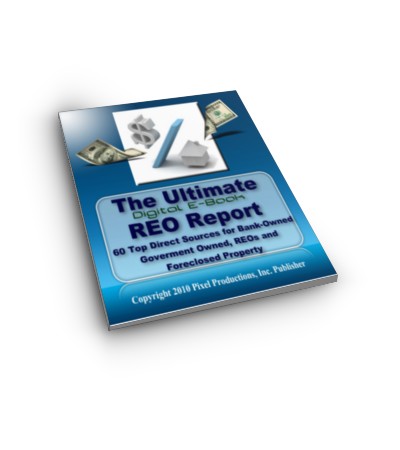 5. The Ultimate REO Report -2017 Edition-



The 2017 Edition of the Ultimate REO Report E-Book for Unlimited Access to Bank Owned Properties*

*$47.00 for a Limited Time--
Special 50% Discount. Regularly $97.00

Includes:
The NEW 2017 Edition Edition of the Ultimate REO Report has over 300 Direct Sources for thousands of Residential and Commercial REO Properties, available from natinal, regional and local banks, government agencies, portfolio lenders, and other financial institutions. Deal direct with the sources for these properties. Sourcing REO properties has never been easier.






For a limited time, this resource is available for a One-Time Payment of $47.00 and NO MONTHLY FEES!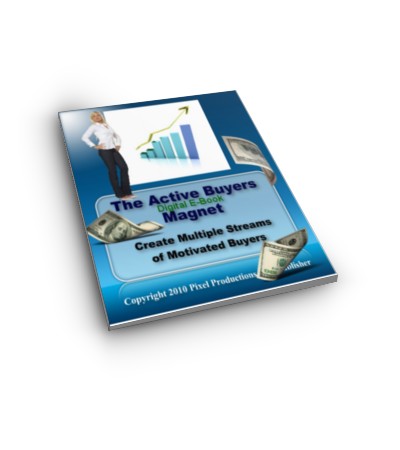 6. Active Buyers Magnet



The Active Buyers Magnet Gives You Steady Multiple Streams of BUYERS!

*$47.00 for a Limited Time--
Special 50% Discount. Regularly $97.00

Includes:
Creating the Active Buyer Profile
Three Active Buyer Types
FIVE Systems to Automatically Attract, Track, and Communicate With Your Active Buyers
Eleven Active Buyer Streams
The Active Buyers Magnet System Step-by-Step




Have MULTIPLE STREAMS of Active Motivated Buyers Calling YOU Daily!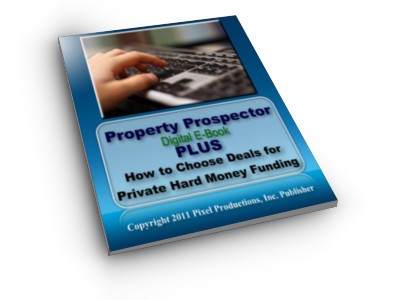 7. Property Prospector PLUS


For More Information
How to CHOOSE Deals for Private Hard Money Funding

*$77.00 for a Limited Time--
Special $20 OFF Discount. Regularly $97.00
Includes: How to choose property deals for hard money funding, including: Buy and Sell Transactions- Fix and Flip Transactions- A-B-C Transactions- How to first evaluate and compare Lender Program requirements and choose the right lenders.- How to determine the right Exit Strategy.- The advantages of working with a Real Estate Agent and accessing the MLS property data.- How to use a CMA Report to analyze your market and target properties.- How to effectively use REO listings and REO Agents.- How to apply 25 specific Property Selection Guidelines relating to property layout, condition, structure, location, history, and insurability.- How use the 14 Point Property Marketability Checklist.- How to select properties for Transactional Lender programs.- How Property Seasoning and the 20% Rule can impact your deals.- And more...

CHOOSE BETTER DEALS for Private Hard Money Funding!






NO REFUND POLICY:* A one-time Membership Enrollment fee applies for continuous monthly membership, with recurring monthly billing. Online access is compatible with ALL computers including MAC and iPhone, Android and other smart phones and mobile devices including iPads and tablets. If member discontinues monthly membership at any time, the Membership Enrollment fee shall apply to re-activate membership. Membership Enrollment fee is not refundable. Monthly Membership fees will not be pro-rated and shall be billed each 30 day interval. By logging into the Membership site the User agrees to hold company, officers, owners, any affiliates, and lenders harmless from any loss, including loss of opportunity, damages of any type, or any legal liability by using any of the information or resources provided on the web site and that in no case shall any inability exceed the amount of a single month membership fee. User further agrees that placing an order on the website and logging into the web site shall sufficiently constitute authorized billing and use by the user for the purpose of determining the validity of use of any credit card, debit card, or other form of payment transaction and agrees that evidence of such use will be provided to the user's credit card company or financial institution if such transaction and use is disputed by User for any reason. E-Books are pre-tested and are compatible with a PC.To run the E-Books on an Apple or Mac computer requires special "Virtual PC" type software such as BootCamp running windows which we do not provide. If your Apple or Mac computer is not already equipped with a "Virtual PC" type software and you do not intend to purchase a "Virtual PC" type software from a third-party vendor which we are not affiliated with, do not order. We cannot guarantee that this E-book will be compatible with "Virtual PC" or any similar software. It is designed to run on a standard PC. We will replace any defective E-book with the same E-book however, due to the informational nature of this product, NO REFUNDS will be permitted for any reason. Thank you.

Copyright 2006 to 2016 Pixel Productions, Inc. 869 E. 4500 S. #370 Salt Lake City, Utah 84107 Private Hard Money Lenders